The time of school reopen is best time for those shopkeepers who sell school related products. Shops seems to be filled with different kinds of school bags, bottles, lunch boxes and other products. Parents become very choosy if its first water bottle and lunchbox of their ward.
Among various school related products water bottles are very important to choose carefully. Baby school water bottle should be BPA free, it's an endocrine disruptor which can harm your child's health. Never choose poisonous plastic bottles, choose tree friendly products. While your child is in school he/she must drink 3-4 glasses of water, especially during summer water is much required so choose your baby school water bottle accordingly.
Baby need to drink water more after physical activities in school like football, cricket or outdoor activity. It will be harmful if your ward will drink unhygienic water from anywhere, so it's your duty to equip your child with enough and hygienic water.
Children spend near about half waking hour in school. So if a child must drink 8-10 glass of water throughout day, they must drink 4 glasses in school. School water bottles for kids are available in different size, shape and colours. Small children cannot suck water from bottles of adults. So kid's water bottles are designed with attachment of straw so that they can drink water easily without wetting their clothes.
The water bottle must be mess free for your child so never choose a loose seal which gets leakage. The water bottle must be of appropriate size so that your small kid can carry easily with little hands. The mouth of bottle must be wide to clean it easily. Always clean school bottle with warm soapy water, rinse well to avoid any dehydration. Avoid boiling school bottles.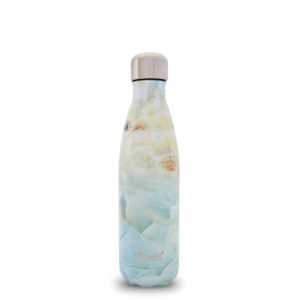 If your child will not get enough water especially during summer they might face dehydration. Lack of water in body causes dehydration. This is a killer disease to destroy your child's mental health, they will not be able to concentrate 100% on their studies if they will feel tired and sick. Best water bottles for kids are those which are BPA free, spill proof and durable.

Camelbak water bottles are suggested to be the best water bottles for kids. If it is matter to choose right water bottle there are some points to keep in mind. Choose Camelbak water bottle as they are 100% BPA free. Water bottle for kids must have spill proof cap and straw to drink water easily and easy to carry for your kid.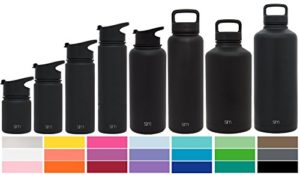 Best kids water bottles comes in different vibrant colours. There are water bottles available in different colours for boys and girls. You cannot imagine summers without water so schooling during summer must be tough for your little ones. Being a parent it's your duty to provide your baby every possible necessity for schooling. Best water bottle for kids at school must be of good quality and hygienic.
Steel water bottles are supposed to be best for kids, you can add ice cubes to keep water cool for many hours. Many cartoons like spider man, Barbie and many more are printed to attract kids. Online purchasing can ease your work and in todays time it is the best method to choose such products s per your need and get one as per your pocket.